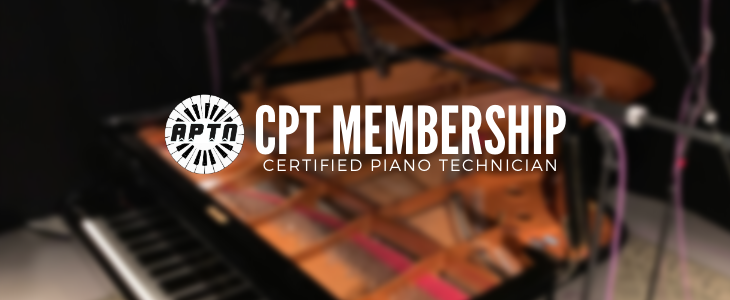 The APTN certification process works for you!  No other piano trade organization offers a more streamlined process which allows you to join, certify, and grow like the APTN!  
No Politics. No Funny Business… 
Get Your Full Industry Certification.  
We help you learn and guide you through a no-nonsense certification which is yours for LIFE!  No yearly dues and no politics to keep your certification! (this is rare and awesome for the piano technology industry)  
To become a Certified Piano Technician (CPT) through the Apex Piano Technicians Network you have two options.  
Option 1: Join the APTN Mentorship
The mentorship will teach you the skills needed to become certified and to start tuning and create your own successful business.  During your mentorship, you can take the CPT test at any time and as many times as you need.  Once you pass, you can upgrade to the CPT yearly membership to receive all the benefits and a CPT listing on the map and site. 
Option 2: Already a Piano Technician?  Take the CPT Test.
If you are already a piano tuner, fully training, and working in the trade, you can Request a CPT Test Link