APTN Mission
Help current or aspiring tuners become masters at tuning, regulating, voicing and repairs
Assist techs in implementing the Apex system to grow their local businesses
Create a vibrant community where techs can connect and thrive.
Who are your APTN Mentors?
Eric Roberts has a BA in Music Education and is a graduate from the Randy Potter School of Piano Technology. Eric is the lead technician for the Nashville, TN Apex team. Eric is also a fanatical educator, author, and trainer in the piano technology field with over a half a million views on the APTN YouTube training videos. In 2009 he wrote and published the popular Rapid Voicer training book/video series with Dr. Jack Hamilton which is being used across the world to help technicians understand and perform field voicing. Eric also designed the SHARK tuning hammer which is the first carbon fiber tuning hammer to use unique weight distribution to make the tuning process faster and easier. Eric's tools are being used by technicians all over the world including Japan, Australia, Malaysia, Canada, Poland, Czechia, Switzerland, Norway, Cyprus, Taiwan and Hawaii. The SHARK was recently seen on an episode of the Nextflix series The First (with Sean Penn) when a piano technician was cast as extra in the episode. In 2019, Eric relocated to Nashville, TN where he is currently training 2 more technicians to serve artists, studios, and families in Music City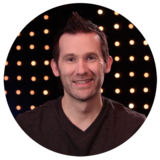 Todd Anderson is a Certified Piano Technician and the lead technician for the Dayton/Cincinnati Apex team. Todd recently tuned for the Wright State University event that hosted actor Tom Hanks, tuned for Tony Bennett at the Fraze in 2018 and is on the exclusive field technician team for Hauer Music, one of the largest music stores in the United States.  Todd is a master of tuning clean unisons and uses the ETD method with the Sanderson AccuTuner to tune pianos daily for his clients.  Todd tunes well over 600 pianos a year which has acquired an incredible depth of knowledge about all types of pianos from a spinet to the highest level concert grand.  Todd lives in Bellbrook and has 6 children.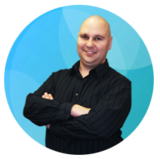 The Apex Team
Together, they created and optimized the protocol for tuning, regulating, voicing, repair, business, and marketing that is now the driving force of success in Apex Piano.  On a local level, they serve 2000+ amazing clients and have over 60 5-star ratings on Google and Facebook!   They have tuned and serviced many high-end pianos for artists including Harry Connick Jr, Tony Bennett, Indina Menzel, John Legend, Jack's Mannequin, Mark Lowery, Larry Miller, Kristin Chenoweth, and also tune for Wright State University, the University of Dayton, Whittenberg University, Victoria Theatre,Kettering Health Network, Fraze Pavillion and thousands of private clients.
In May 2019, Todd and Eric launched the APTN to serve piano technicians worldwide.  They offer a new type of modern trade organization with the local field tech in mind.  They welcome technicians of all skill level and operate the only online mentorship for piano technicians with the option to become a Certified Piano Technician