Learn the art and business of piano tuning.
We provide piano tuners worldwide an affordable and attainable certification program so they can focus on what matters… servicing pianos for their growing business. We mentor technicians on the fundamentals needed for successful field work including: 
Tuning, Regulating, Repairs, Voicing, Business, and Modern Marketing Techniques
I had the best mentors (the piano wizards) when I started and now my team is coming alongside you in your journey.  I'll help you on your journey through the only personalized online piano mentorship available in this industry.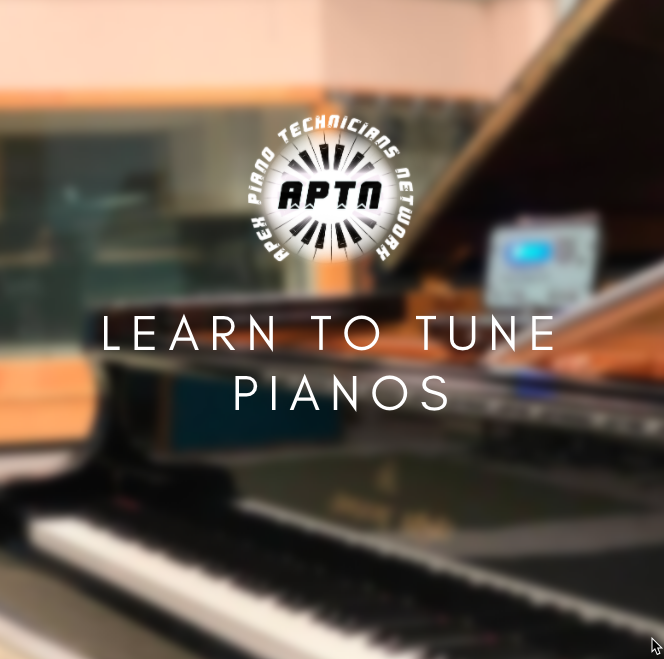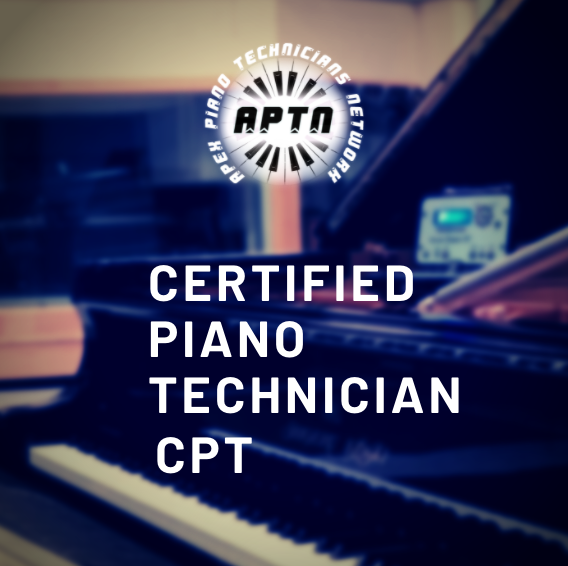 No other piano trade organization offers a more streamlined process which allows you to join, certify and grow like the APTN!  Proudly add the CPT designation to your business and name to increase credibility and grow your business. 
APTN is already the most affordable and fastest growing Piano Trade Organization on the planet!  Grow and thrive as the piano tech of the future using the Apex way. Learn more about how we are changing the future of the Piano trade and become a part of the movement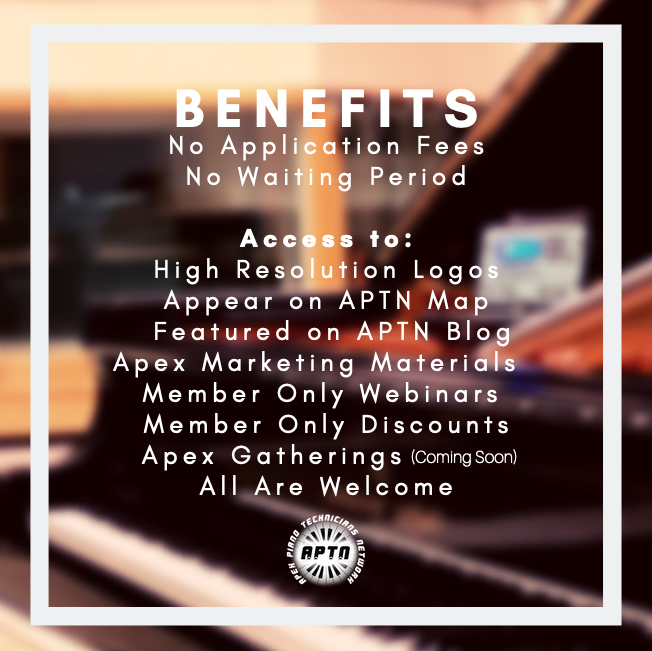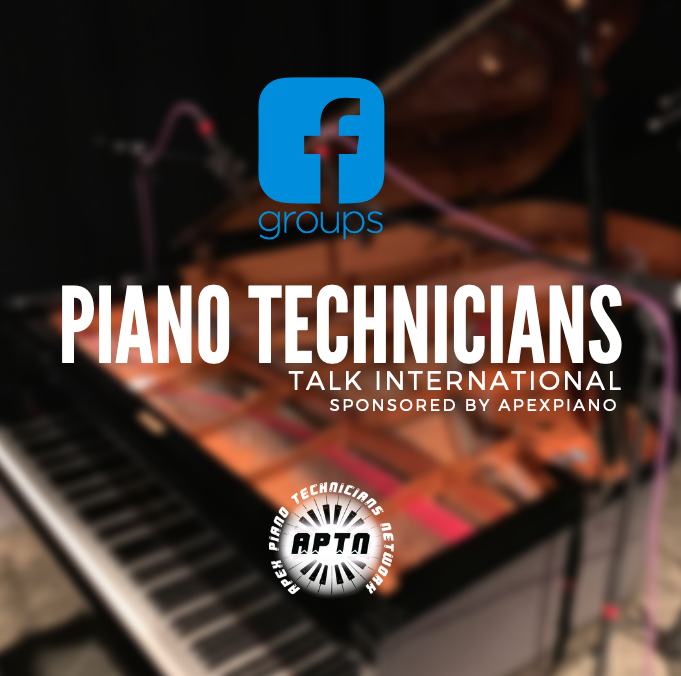 Join the FREE Facebook group and meet technicians from all over the world.  Need some quick advice, stuck on a problem, get ideas, meet new friends! 
Fast Track to Success in Piano Tuning
"Learning the tune the right way the first time will save you time, money, and put you on the fast track to success"