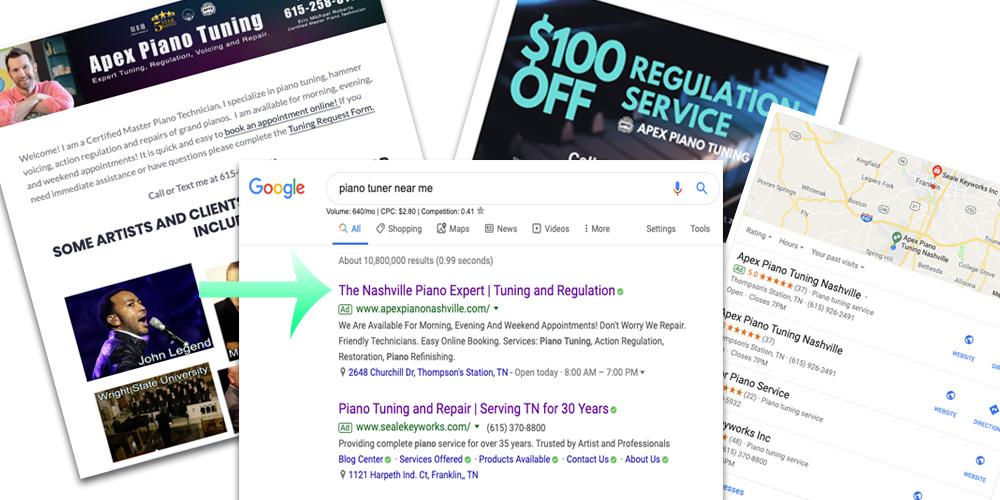 First, if you are on this site, you know that my background is digital marketing. I have been publishing, building and boosting sites and products online since 2000. It's the reason I have had so much success in the piano world. Without this element working for you in your business, you will struggle to get ahead. Now, along with my creative agency
(Agency 43)
, I offer several packages to build and boost your web site and online presence.
The first step is talking on the phone. If you would like to know more about how we can rebuild, build, boost and setup online booking and google advertising for you in your market, please simply complete the online form below or call/text me at 615-926-2491
CALL TODAY FOR FREE BOOST CONSULTATION
615-926-2491
I can help you get your sites and name at the TOP OF GOOGLE! That's the way to make a lot of money in the piano tech industry today… if people can't find you online, you become irrelevant fast. We help you move fast, get noticed, and build a strong business using automated web tools and online booking engine.